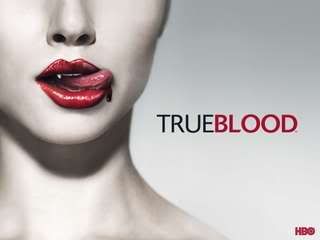 The 2nd season of True Blood is due to show in June. YAY! These are all things that I can't wait to see:
what will happen with the whole human / vampire / shape shifter love triangle
is Lafayette really dead ?!
will Jason be half naked most of this season as well?
what will happen with that really annoying girl that Bill was forced to turn?
will they be able to conjure up anything more disgusting than the bartender's death at Fangtasia?
BTW - How funny is their little slogan? "Real blood is for suckers" I love corny puns.